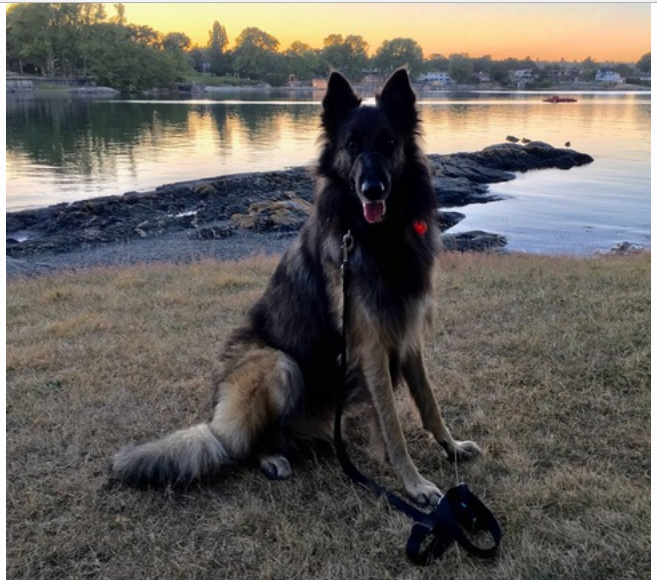 Hi Bill,
Every evening we walk to the Oak Bay Marina, watch the geese with their goslings and look for the local seals in the bay.
Rocky Del Rio turned 2 years old last week and is enjoying life in Victoria.
Red dot on his chest is his night safety light so he can be more visible as darkness approaches. He's a very handsome guy, and people are constantly telling him so!