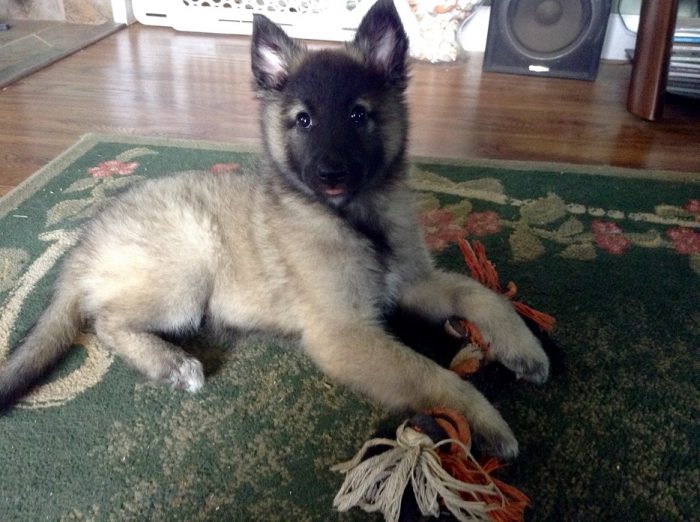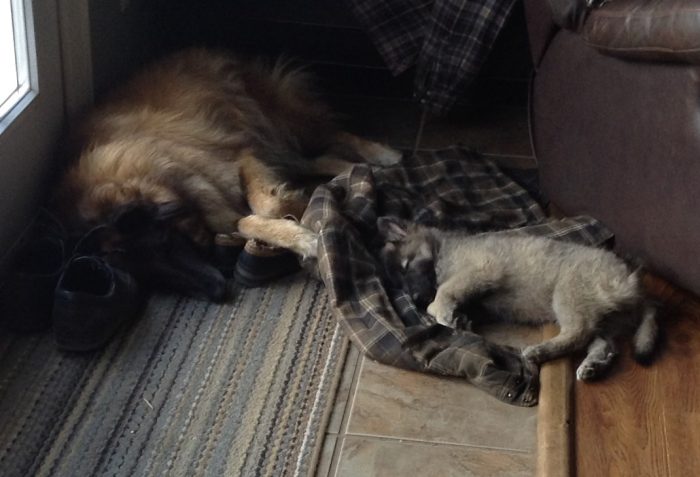 Willow Del Rio…..sleeping on Dad's comfy warm shirt
Good morning Bill
Hope this note finds you well.  I wanted to let you know how little Willow Del Rio is doing.  To use a Nova Scotia expression that says it all, she fits right in like a pocket on a shirt.
She is a lovely, intelligent and an extremely sweet girl.  We are thoroughly enjoying her and I have fallen in love with her.  My husband says I should have brought 2 home as he wants another red one.
The dogs have decided after a week to finally accept her but we still keep a very watchful eye when they are together.  She is eating well, is fed 4 times a day and has a very good appetite.  I am feeding her chicken, a little ground deer meat, rice and sweet potatoes.  She also gets a spoonful of yogourt every day and loves it.  She sleeps through the night like a good girl and is happy and playful throughout the day following Bailey everywhere.  She makes me smile.
I will start the second round of deworming tomorrow and she will get the Lyme vaccine beginning of June.  I will keep you updated on her progress.
Have a wonderful day.
Jane