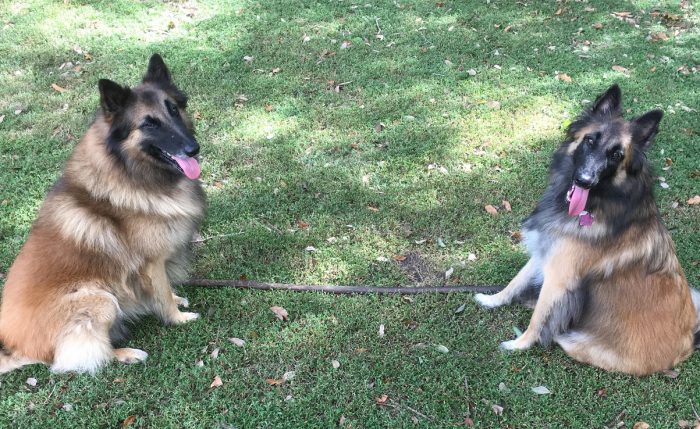 Luka Del Rio                                                 Abbagail Del Rio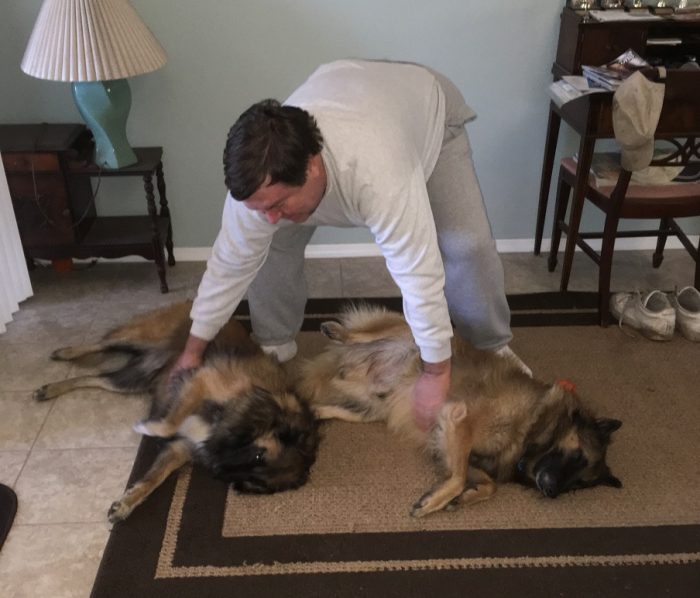 Happy December!
Here are a couple of photos of the dogs.
Abbagail Del Rio turned two on
December 8
! We are so proud of our little girl! (She's not so little anymore – weighs almost as much as Luka Del Rio and is all muscle!!)
Luka had a rough time when I was in the hospital. I guess he paced all night and wouldn't sleep. He is so sensitive about everything so I just asked my husband to make sure he had some extra love. Sometimes that is all it takes for him; just a little extra attention. Abby is a kind of go-with-the-flow kind of girl, and although she missed me, it was not quite so traumatic for her. I am back home recovering now, but cannot walk the dogs for a few weeks, which means probably after the new year some time. The dogs have been so good about it all, and we toss the ball and play find it games every day when I can. Both are getting plenty of time to lay with me, keep me warm and comfortable, and give me lots of kisses daily. Life is good!
That is about all for now. Hoping all is well in the north!
Wendy, Luka and Miss Abbagail