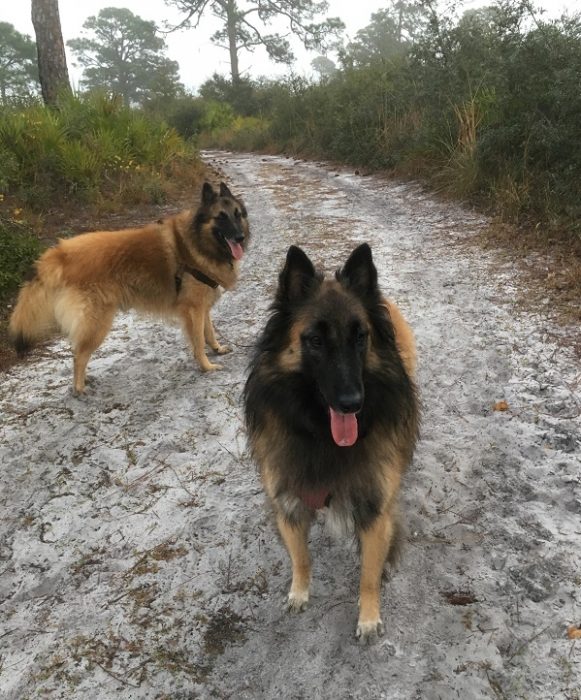 Hello,
We had a busy November and December as always. We usually do a couple of camping trips with the dogs to a couple of different state parks.
Abby Del Rio turned three this year! Time has sure gone fast! My oh my what a good girl she is! We never have to worry about her as she stays close all of the time and rarely strays. People always comment on what a good dog she is! She is a little wary of strangers but that's ok. When someone does approach that we do not know, she and Luka Del Rio are always quick to alert.
Little Abby has taken to caring for us as well as Luka Del Rio. We were camping over the New Year holiday and of course, the fireworks were loud. Luka does not like loud booms, and retreated to our camper for the entire evening. Abby, who usually will not leave my side, decided to stay with him and keep him comfortable. The two of them slept in the camper during the whole ordeal. She was so sweet to stay with him.
Attached is a couple of photos of the dogs on the trails at Oscar Sherer State Park where we camped for the New Year holiday to avoid the worst of the fireworks at our home.
Hope all is well in the north with you and your dogs! The winter weather has been lovely!
Take care,
Wendy, Luka Del Rio and Abbagail Del Rio