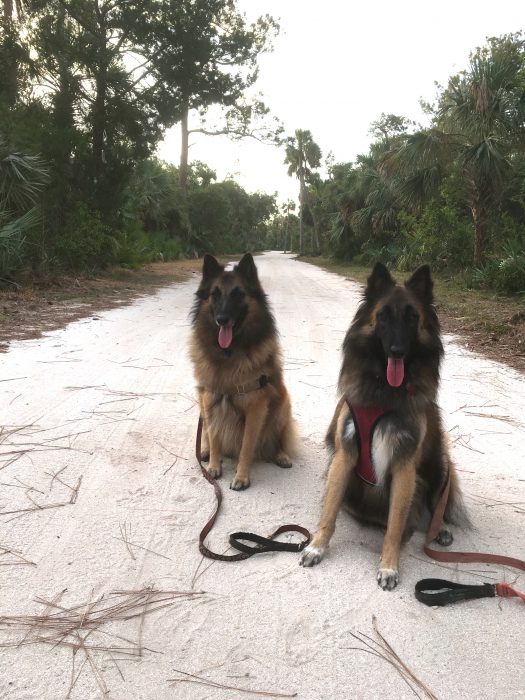 Luka Del Rio                                        Abbagail Del Rio
Hi,
Hope all is well in the north!
Luka Del Rio has been doing well. I am thankful his health crisis is behind us. His energy level has returned and then some! What a pistol he can be some days!! Thank goodness he has a good friend in the neighbor's dog, so he can run and burn off some of that energy!!
Little Miss Abbagail Del Rio is such a sweetheart! She is my lap dog, and loves to be close. I cannot go anywhere without her! She does really well off leash and stays right by my side always.  …..We are camping again . . . dogs are loving the cooler weather again and the opportunity to do some walking someplace other than our neighborhood. Thankfully we don't have to deal with a hurricane this time around!
Glad hurricane season will finally be behind us soon. Hopefully a few good months of weather ahead.
Take care,
Wendy, Luka and Miss Abbagail
camping in the camper with Luka and Miss Abbagail