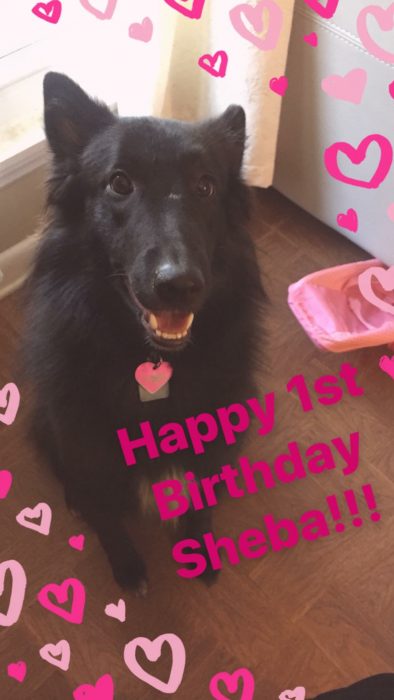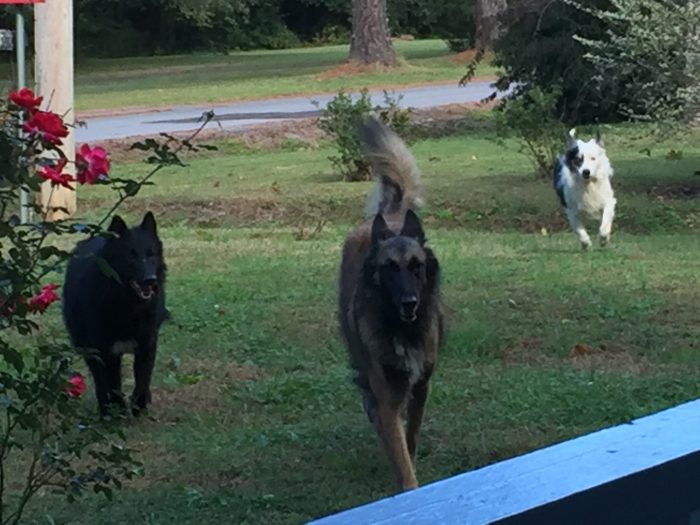 Hi Bill,
   We have reached a milestone with Sheba! She is ONE!!! (As close as we could estimate anyways) Her personality has been developing into such a sweet girl. She's tremendously more affectionate than Khloé in the sense that she ALWAYS wants to snuggle and be literally "on top" of you.    She really enjoys where we live and both girls have several neighborhood friends that come over often (Skye is the Aussie seen in the pic of them all running) … There is another German Shepherd puppy named Bristol who is just a few months younger than Sheba. They wear each other out running, wrestling, and herding each other.
Physically Sheba is a little shorter than Khloé but she carries a lot more muscle and her hair is also thicker! She can keep up with Khloé in speed and wit. They are truly a beautiful sight when running at full speed. Together they sound like a heard of horses galloping!
Overall our family is doing wonderful. We are expecting a 3rd child in a
May 2018
and I'm predicting Sheba to do just as well as Khloé did with Isabelle.
We hope you are well and love staying in touch… we keep up with the website often and have several friends on Facebook that have some of your pups! They feel like extended family – which is all due to the beautiful love of these Tervurnes!
Anyways, HAPPY BIRTHDAY SHEBA!!!
Take care & God Bless!
Lara & Family
Khloé & Sheba