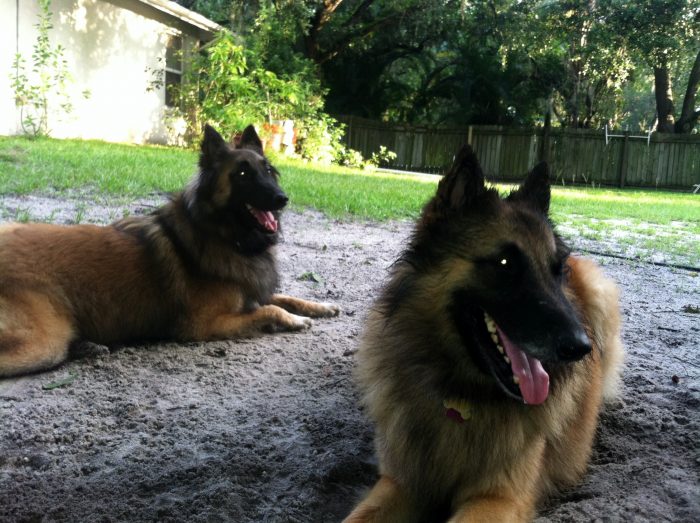 Abbagail  Del Rio                                                               Luka Del Rio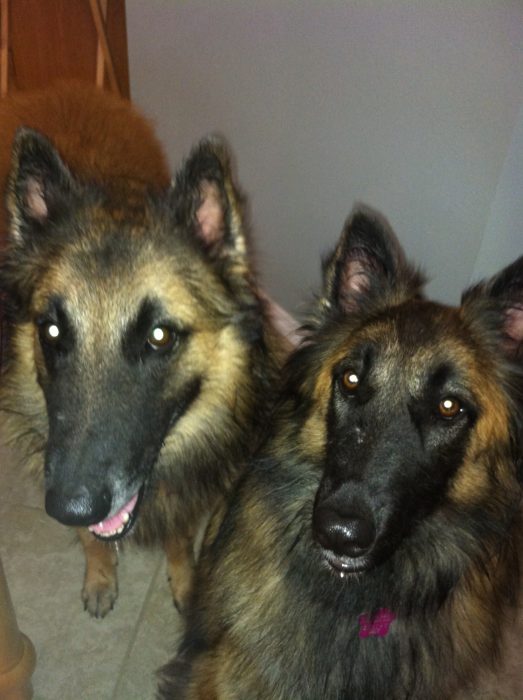 the feisty gang
Hi,
Luka Del Rio seems to be doing fine since finishing his last dose of doxycycline last week. I have not noticed any pain or lack of energy. He seems to be back to his old, feisty, ornery self!!
Here are a couple of photos of Luka and Abby Del Rio. One is in the backyard after playing, and the other is the two hooligans trying to talk me out of some breakfast sausage!!
Hope all is well in the north with you and your dogs and other animals!
Wendy, Luka and Miss Abbagail