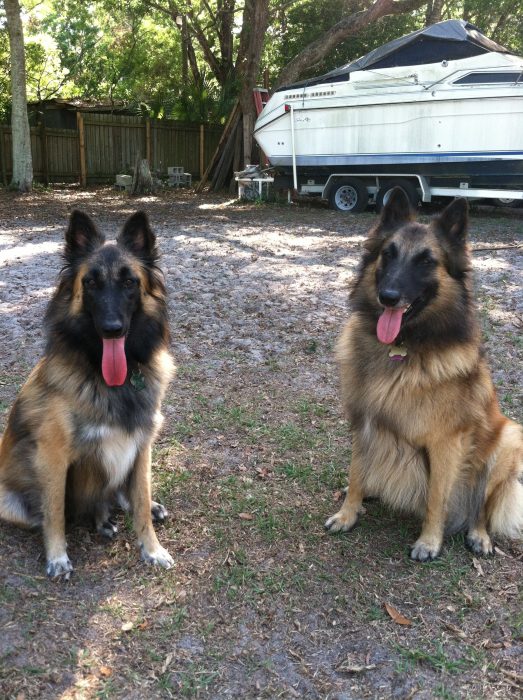 Abbagail Del Rio Luka Del Rio
Hi
Luka Del Rio and Abby Del Rio are doing well! We are hoping to get away for a camping trip soon. We need a little time to relax and recharge for sure!
Here is a recent photo of Luka and Abby after we finished playing in the backyard. The neighbor's dog wears them out; she runs and they chase! Darn Luka has his eyes closed again in this photo! Miss Abby just smiles for the camera! She loves to be in photos!
Hope all is well in the north with you, your dogs, and your goats!
Until next time! Take care,
Wendy, Luka and Miss Abbagail